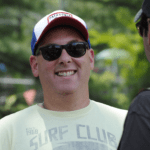 Mitch Morgan – Executive Director
Mitch is a dynamic leader and came to Pinemere Camp with over 20 summers of Jewish overnight camp experience! Originally from St. Louis, MO, he is a graduate of the University of Missouri, Columbia (MIZZOU). Mitch grew up at Camp Sabra of the St. Louis JCC, where he rose to the position of Assistant Director, and was most recently Director of Camp Kingswood of the Boston JCC. Mitch left Jewish camping for a brief time to enter the business world as a Senior Specialist of leadership, management, and sales strategy. However, his passion for camp consumed him and he eventually traded in his suit and tie for shorts and flip flops. He is a community builder, program innovator, creative Jewish educator, lover of music and the outdoors, and a sports enthusiast. Mitch believes in the amazing power of Jewish overnight camp and its ability to foster Jewish identity and create the perfect setting for growth and development. Mitch has participated in the Yitro Fellowship in partnership with the Foundation for Jewish Camp, the Chazon Fellowship through the iCenter, and recently completed the Lekhu Lakhem Fellowship in partnership with the JCC Association and Foundation for Jewish Camp.
---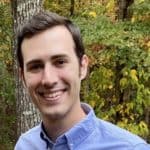 Jeremy Ferman – Business Manager
Jeremy began his Pinemere journey when he was 10 years old in Bunk 4.  He spent the next 14 summers as a camper, CIT, counselor, and supervisor, and he met his wife Carla at Pinemere in the process (trust the process!).  Jeremy graduated from the University of Florida with a Bachelor's and Master's Degree in Accounting and spent the last 6 years as a Certified Public Accountant advising businesses and high-net worth individuals. 
Jeremy is responsible for Pinemere's bookkeeping, billing, and other related areas. 
While not at Pinemere, Jeremy resides in Yardley, PA.
---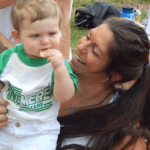 Linz Haft - Assistant Director
Linz has lived & breathed Pinemere Camp from when she was a camper at age 7. She is originally from Harrisburg, PA and spent 19 summers at Pinemere as a Camper, Counselor, Unit Leader, and Camper Care Specialist. She even met her husband, Eric, during their CIT year in 1999. She graduated from the University of Miami, FL (The U) with a Bachelor's Degree in Education.  She was a Middle School  Language Arts teacher for the past 8 years. She has loved living in Miami for the past 15 years, but is excited to return to PA for her new role of Assistant Director. She will be living in Philadelphia with her 1-year-old daughter, Clover, and Eric. Clover is already counting down the days until camp!
---

Aaron Singer - Assistant Director
Aaron's love for Pinemere began when he was 11 years old as a camper in Bunk 7. Originally from Atlanta, GA, Aaron has spent 15 summers at Pinemere as a camper, CIT, counselor, supervisor and Assistant Director. He graduated from the University of South Carolina with a Bachelor's Degree in Sports & Entertainment Management and has a Master's Degree in Athletic and Recreation Administration. Aaron spent the last 4 years overseeing the Club Sports programs at both Drexel University & the University of Michigan. When he's not at Pinemere, Aaron resides in Philadelphia.
---
Our Year-Round Pocono Staff:
Kevin– Director of Maintenance & Facilities
Bob– Onsite Caretaker & Security Supervisor