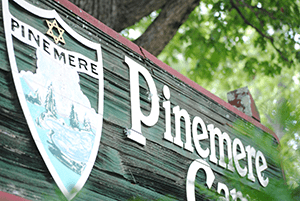 We are so excited to launch this program and believe it will be a positive experience for all the participants and for Pinemere. Your commitment and enthusiasm for camp is greatly appreciated and we can't wait to work with you and get you involved in the future of Pinemere Camp.
To register for the YAB, please follow this link: https://forms.gle/99Gx1NWcet1Jjyrh6
The Young Alumni Board serves multiple purposes:
1 - Provide young alumni with professional and leadership development to create a strong bench of people to serve on the Board of Directors in the future.
2 - Create opportunities for young alumni to assist current Board members on current tasks and special projects today.
2 - Work with Pinemere's professional staff and Board to engage alumni and plan/produce alumni events throughout the year.
YAB members will commit to the following:
1 - Attending at least 4 meetings per year (some by phone) including a yearly retreat.
2 - Volunteering a minimum of 10 hours to Pinemere.
3 - A minimum $500 gift to the Pinemere Annual fund which goes towards scholarships and programming.
4 - Joining the Pinemere Legacy Society.
Membership will be on an annual basis based on the date of commitment.
For additional information and/or discuss the program, please contact Executive Director, Mitch Morgan at mitch@pinemere.com.